Top 5 Most Devious Retro Playlist Achievements in Rare Replay
If it smells especially like neon and synthpop this week, perhaps it's due to
Rare
's Theme Week going Retro on us! In honor of all of the classic ZX Spectrum titles and other home console goodness during the 1980's, we've returned to the past with
Rare Replay
, fixing our gaze on the Snapshot Playlist feature which serves up five back-to-back titles for a nostalgic challenge!
Jetman
,
Sabrewulf
,
Battletoads
,
Digger T. Rock
- all of your favorites are here, and they're all host to their own incredibly demanding Playlist entry. Can you manage these challenges? If you're hungry for achievements you'll need to marathon five select retro games without losing any lives, otherwise it's back to the start after three mistakes. It's tough, but fair, and fun! These are the
Top 5 Most Devious Retro Playlist Achievements in Rare Replay
!
---
#5. "AND THE KITCHEN SINK" IN THE COLLECT-A-THON PLAYLIST - RARE REPLAY (XBOX ONE)
---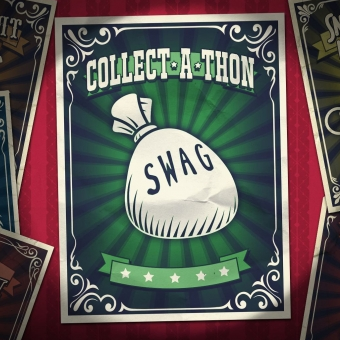 Lifting inspiration from your hoarding complex developed in
Banjo-Kazooie
, the Collect-a-thon Playlist is a whirlwind tour through five retro titles where emphasis is placed on stashing all manner of desirable what-nots before time runs out. Things start off with a bang in
Gunfright
, as you'll be tasked with firing at descending money bags for a buckshot bonus. Next, you'll find yourself whisked away to
Cobra Triangle
where you'll need to ramp up towards five floating power-ups before the waves overtake your position! Dry off with a speeding spending spree in
R.C. Pro AM II
followed by another dip in the trecherous waters of
Snake, Rattle N' Roll
. Bring it all home with a challenging boulder dash in
Digger T. Rock
and you'll hardly have time to catch your breath in this high-stakes playlist!
---
#4. "A GREAT ESCAPE" IN THE ESCAPE ARTIST PLAYLIST - RARE REPLAY (XBOX ONE)
---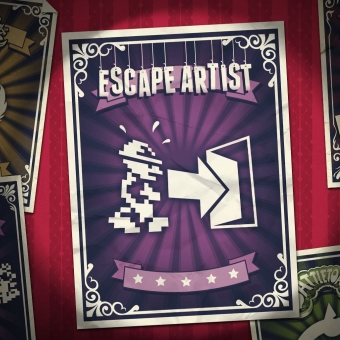 If you're looking for an easy way out, you'll do well to avoid the Escape Artist Playlist entirely, as
Rare
's ratcheting difficulty is found in spades in these mazes. For those undaunted, you'll begin your quest unarmed in
Atic Atac
where an exit will need to be procured before the denizens descend on their uninvited guest. If you can escape with the Key of ACG you'll find yourself in the thick of the jungle in
Sabrewulf
, where danger lurks around every corner on-route to the Underwurlde.
Battletoads
segues from the Spectrum where the Artic Caverns holds even more challenge that could freeze you in your tracks! Finish things off with a timely exit in
Snake, Rattle N' Roll
and a daunting damage-free run in
Digger T. Rock
and you have a playlist that champions itself on leaving you lost!
---
#3. "FLEET FOOTED" IN THE RELAY RACING PLAYLIST - RARE REPLAY (XBOX ONE)
---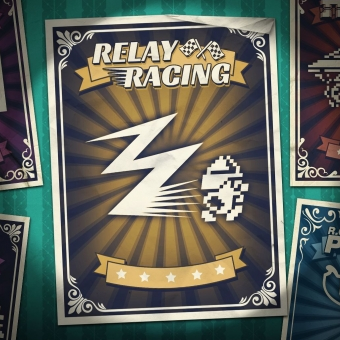 If you're unaware of
Rare
's reputation for difficult time trials, the Relay Racing Playlist is a brilliant introduction and reliable source of gleeful frustration as you attempt to outpace an ever-present clock that will leave you seconds to spare! If you're up for the challenge, you'll start off with
Jetpac
where you'll need to fuel your rocket as quickly as possible - avoid all confrontation and keep your wits about as there's only a minute to win it! After you leave the atmosphere you'll return to
Atic Atac
, where you'll be tasked with visiting every room in the basement which can prove extremely disorienting. If time is on your side, you'll come back to the stars with a double helping of
Lunar
and
Solar Jetman
before crossing the finish line in
R.C. Pro Am
! It's a nonstop race against the clock without a second to lose!
---
#2. "LONG LIFESPAN" IN THE PRECIOUS SECONDS PLAYLIST - RARE REPLAY (XBOX ONE)
---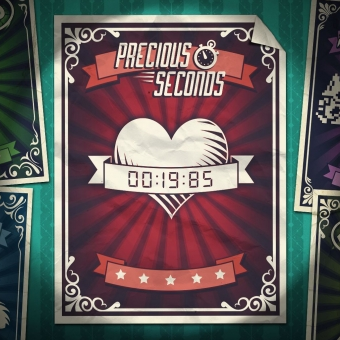 With the Relay Racing Playlist's time sensitive nature serving as something of a warm-up act, the Precious Seconds Playlist will test all of your survival instincts with a marathon of death-defying retro offerings! Take to the seas in
Cobra Triangle
as you dilligently defend your final swimmer for 45 seconds against an ocean of trouble. If you can master the challenge, you'll find yourself swept away from one ship to another, as
Battletoads Arcade
brings about a boss battle against Robo-Manus that you'll need to stave off for at least 15 short, yet crucial seconds. Take it back to
Atic Atac
where hunger pangs could end the run early, or persevere and keep yourself nurished to be rewarded with a daunting Kraken boss in
Cobra Triangle
and the dreaded Turbo Tunnel of
Battletoads
infamy! This playlist craves your tears.
---
#1. "JEWEL THIEF" IN THE CROWNING JEWELS PLAYLIST - RARE REPLAY (XBOX ONE)
---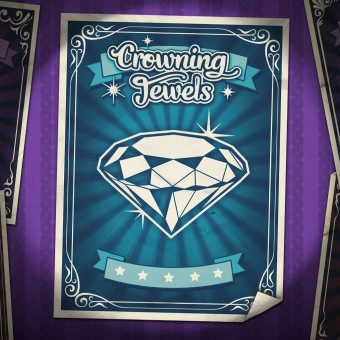 Diamonds are forever, which is precisely how long it might take to win over the achievement in the Crowning Jewels Playlist. If you're made of stronger stuff however, you'll find your first challenge in
Solar Jetman
, where you'll need to recover a weighty gem and manuever it back to your mothership in 90 seconds. You'll need to keep your Jetpod intact for the entire journey, with three chances making it extraordinarly difficult from the offset. A secure deposit takes things over to
Underwurlde
and
Knight Lore
where Sabreman will need to ascend to great heights, and master a difficult platform puzzle for three gems in a minute! The pace is then matched in
Digger T. Rock
with another trio of gems to collect, where an exit leads back into
Solar Jetman
to bookend this tough-as-diamonds Playlist.
Categories: Top 5 Lists