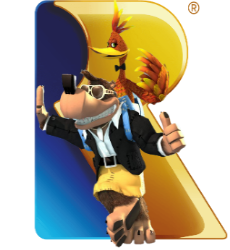 Top 5 Hidden Rare Replay Easter Eggs You Never Noticed (Until Now)
Still fresh on the scene for the month of August,
Rare Replay
is just weeks into the wild where players made of stronger stuff have dedicated themselves to earning all 10,000 gamerscore cred as quickly as possible. While this feat is nothing short of remarkable, we've decided to spend our time taking a peek behind
Rare Replay
's proverbial curtain - appropriately enough, given the theatre aesthetic. What did we manage to find backstage? Only a wealth of hidden secrets reserved for the keener eyes and the obsessive compulsive alike! Freeze frame bonuses, sneaky asides and all manner of jaw-dropping Easter Eggs are tucked away inside
Rare
's latest darling - and here we are to give you a VIP pass behind-the-scenes! These are the
Top 5 Hidden Rare Replay Easter Eggs You Never Noticed (Until Now)
!
---
#5. LOOKING BACK TO THE PAST, AND FORWARD TO SEA OF THIEVES - RARE REPLAY (XBOX ONE)
---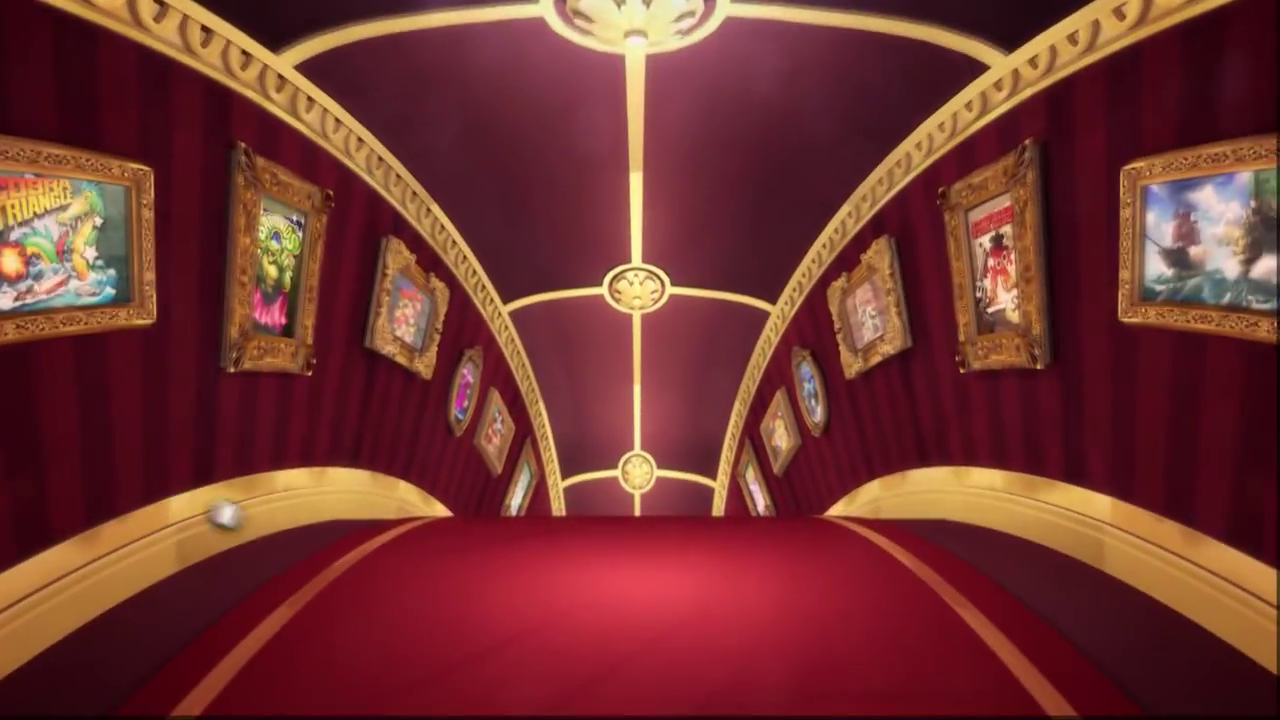 The observant will note that
Rare
's nautical epic
Sea of Thieves
isn't among one of the thirty titles available on
Replay
- while those especially observant will point out that titles tend to be a tad difficult to include while they're still being developed. Nevertheless, it is possible to find
Sea of Thieves
within
Rare Replay
, though it's likely not in the playable state you expect it to be. To catch sight of this hidden gem you'll need to watch the opening number as the title starts up; you'll be whisked down a number of corridors lined with past hits framed along the walls. Initially, it's quite hard to discern each framed picture, but when the orchestra reaches the third verse ("There's thirty games in our hall of fame!") the corridor will slow to a crawl, offering up a bit of
Sea of Thieves
concept art on the immediate right. Avast!
---
#4. CONDUCTING TRUE 'RED' CARPET TREATMENT FROM THE FRONT ROW - RARE REPLAY (XBOX ONE)
---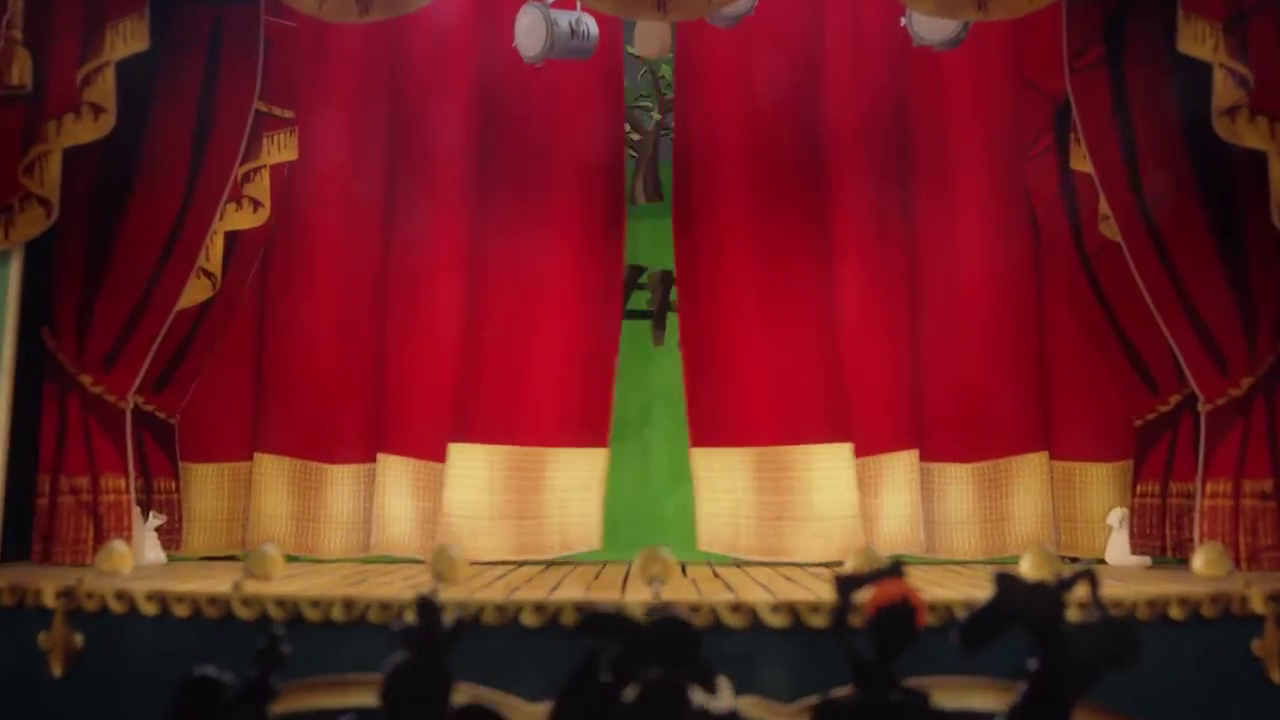 While we're on the subject of the opening number, another blink-and-you'll-miss-it moment has been offered up in a sneaky reference to
Rare
's musically-inclined staff. To understand the reference, you'll need to enter the headspace of Robin Beanland, composer of the addictive opening number, and host for this nifty
Behind-The-Scenes
featurette. As it turns out, Robin is well-read in musical notation, and is also well red in another way, as evidenced by the bits of ginger scruff that call his scalp their home. To catch a glimpse of Mr. Beanland's moment of crowning glory, you'll only need to view the opening number until the stage sweeps into view, then keep an eye on the very first row of the production. Who's that waving about, conducting the orchestra with brilliant flaming hair? Three guesses, kids.
---
#3. KEEPING A WATCH OUT FOR HIDDEN ANNIVERSARY DETAILS - RARE REPLAY (XBOX ONE)
---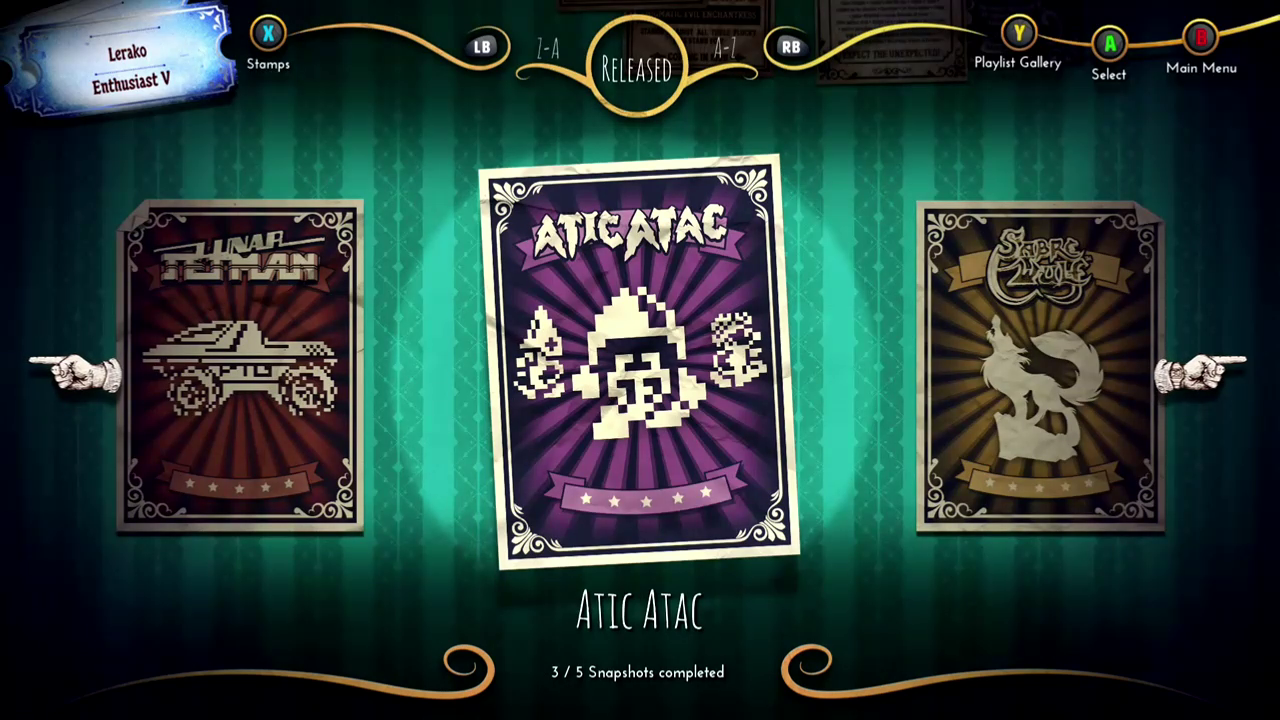 Whether you're playing through all thirty titles in their entirety, or coming to grips with Turbo Tunnel turmoil in the Snapshots section, you'll navigate through
Rare
lineage easily with a little help from the hands on either side of the screen that point in opposite directions. The hand on the left will allow you to travel backwards in time to
Rare
's earliest hits, while the hand on the right will guide you through to the present day, experiencing the hits chronologically. While these hands don't appear to stand for much aside from basic orientation, closer examination of the right hand will reveal a small watch wrapped around its wrist. If you inspect the watch face, you'll notice that it displays
"30"
on the digital readout, referencing the thirty years since
Rare
's founding, and thirty titles found in the collection. Neat, eh?
---
#2. GUNFRIGHT'S WANTED SIGHT HAS EVERYONE SEEING DOUBLE - RARE REPLAY (XBOX ONE)
---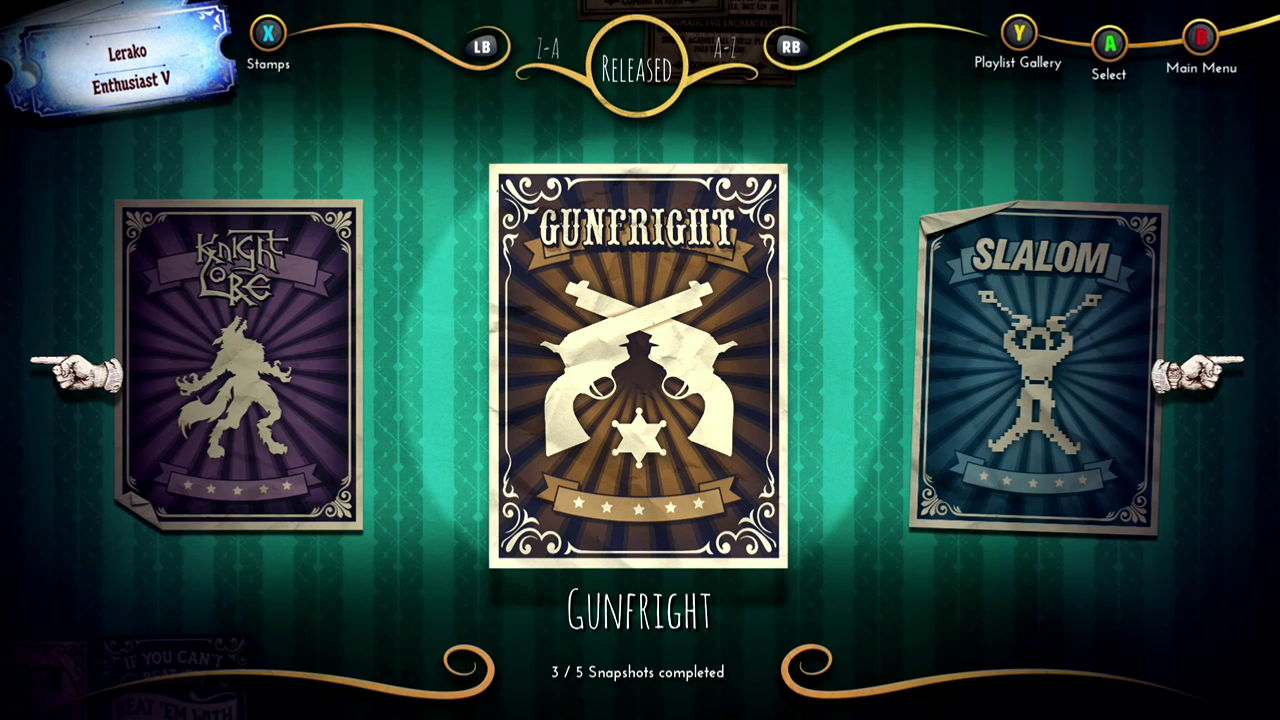 The Snapshots Gallery is an assortment of bite-sized retro challenges found in
Rare Replay
that serve to familiarize new players with classic objective and achievements. There are a number of titles to choose from, including
Jetpac
,
Knight Lore
and
Slalom
, but if you're looking to extend the Snapshots Gallery to the Rogues Gallery, you might be better suited for
Gunfright
which tasks players with pursuing wanted outlaws in the Old West. This is certainly a formidable challenge, but if you're looking to track down some slick bandits it's possible to find one of the outlaws before you've even had time to draw. Take in the details for the
Gunfright
poster in the Snapshots Gallery and you'll reveal a hidden cowboy silouette nestled between the two pistols as a bit of an optical illusion. You can't unsee it now!
---
#1. COUNTING DOWN THE SECONDS, REELING IN THE YEARS - RARE REPLAY (XBOX ONE)
---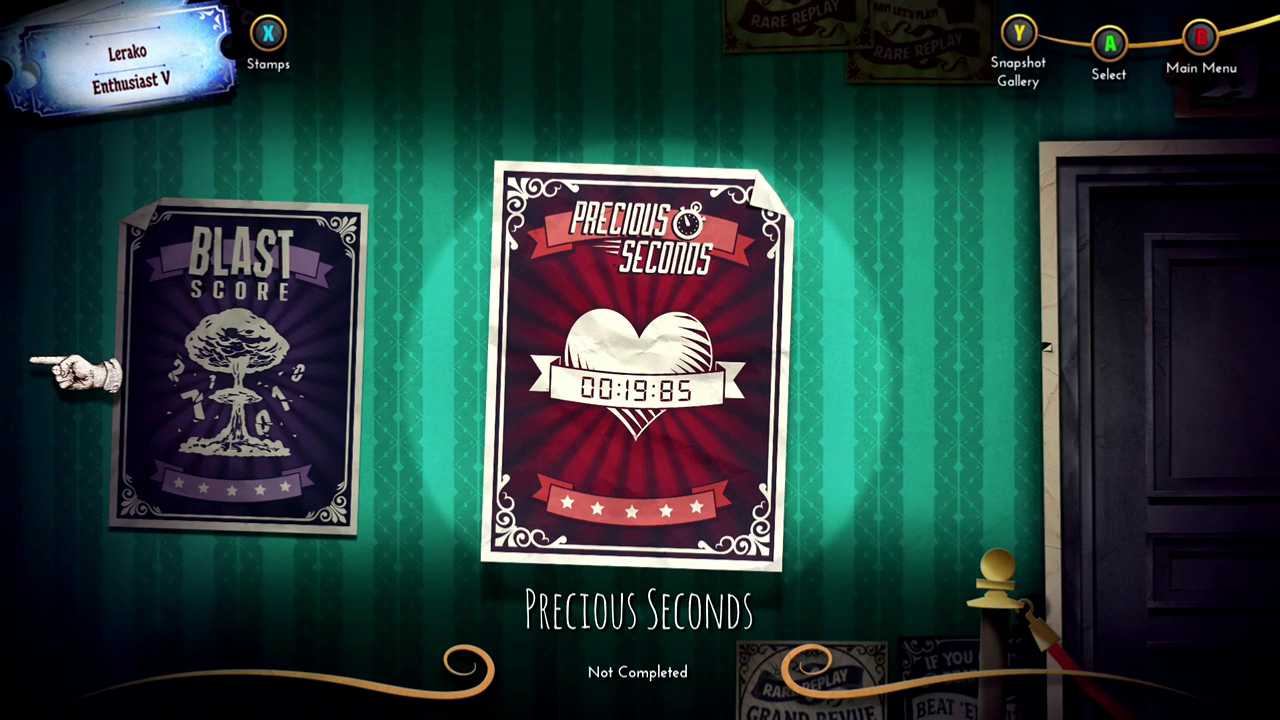 If you're interested in experiencing the fast-paced learning curve of the Snapshots feature with a medley of past
Rare
hits played in a marathon, look no further than the Snapshot Playlists. "Escape Artist", "Crowning Jewels", "Relay Racing", "Collect-a-Thon" and "Blast Score" will allow you to power through a handful of retro titles, taking in
Rare
's lineage as you master each playing style and stamp your way to completion. The final playlist titled, "Precious Seconds" sets itself apart from the other Snapshots Playlists, as it hides a message in plain sight. While the banner on "Precious Seconds" may look like it displays a countdown for 19 minutes and 85 seconds, the "19:85" actually represents
Rare
's founding year in 1985, and the 30 years in between - the heart shown just behind is extremely fitting.
Categories: News, Top 5 Lists