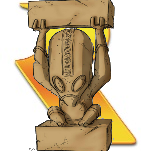 Top 5 Impressive Behind-The-Scenes Bonuses in Classic Rare Games
Concept art, unused tunes and cutting room floor shenanigans - if we were to dangle precariously from the ceiling at
Rare
's HQ after hours above the laser grid that happens to spell out 'Mire Mare', these are the things we'd stare at agape inside the Twycross vault before being arrested. Fortunately, if you're in love with
Rare
's development process as much as we are, there are ways to peek in the inner-workings without purchasing a length of bungee rope, grappling hook and full-body spandex suit that has an unfortunate placement of 'Juicy' on the rear. (it was the last one!) Conquer one of
Rare
's classic titles on Xbox to appropriate thoroughness, and you'll be rewarded with a cavalcade of behind-the-scenes goodness that went on to inspire the game itself! Which entries are the best of the bunch? You're about to find out - hence the catchy title as seen above. These are the
Top 5 Impressive Behind-The-Scenes Bonuses in Classic Rare Games
!
---
#5. FOUND CONCEPTS IN LOST CHALLENGES - BANJO-KAZOOIE: NUTS & BOLTS (XBOX 360)
---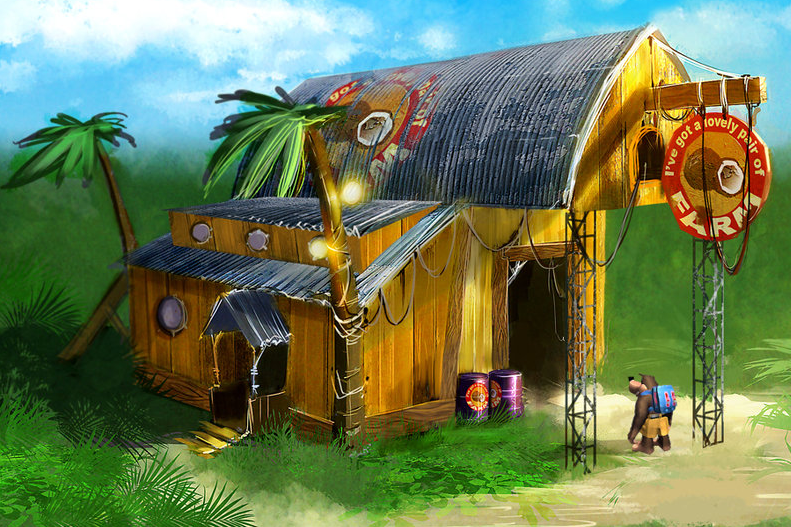 If you've managed to best the entirety of
Banjo-Kazooie: Nuts & Bolts
with 131 Jigsaw pieces, a complete Jinjo Bingo score card, all of the Super Vehicle Parts and a swollen sense of self-satisfaction that rivals even that of Trophy Thomas, it's time to hit the road with L.O.G.'s Lost Challenges to go the extra mile. Inside the Test-O-Track you'll find this spiffing DLC your ticket to some previously unseen sketches and artwork from the team - to earn it you'll need to best the Lord of Games' aforementioned challenges with both your Player's Choice contraptions and L.O.G.'s Choice vehicles. Character designs, scrapped locales and more can be added to the Gallery as you complete your objectives and earn Jiggies across the board. As the Lord of Games himself states, "The fans seem to like this stuff," and he couldn't be more correct.
---
#4. EXPLORING THE SECRETS OF JOANNA DARK'S UNIVERSE - PERFECT DARK ZERO (XBOX 360)
---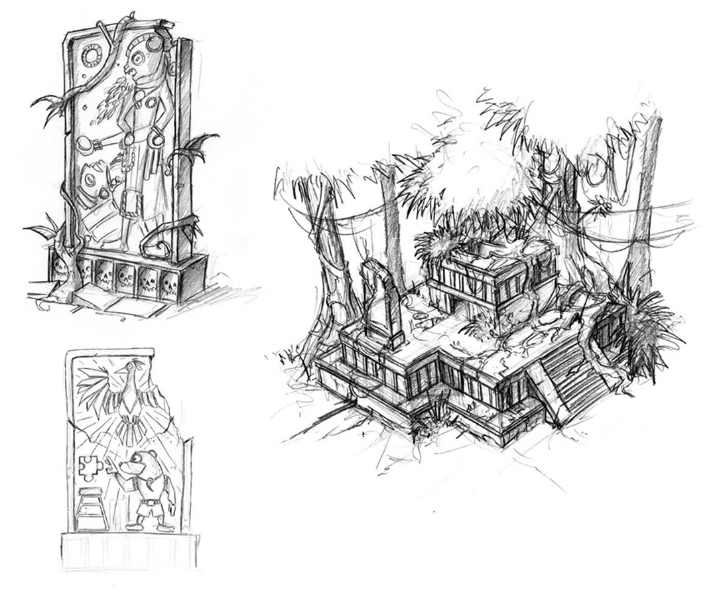 Jumping in at the launch of the Xbox 360,
Perfect Dark Zero
hit shelves with two releases; a standard run-of-the-mill case, and a Limited Collector's Edition that was packaged in a commemorative metal tin. Taking home the latter provided gamers with a number of intriguing additions, including a mysterious glyph card, graphic novel excerpt and a bonus disc. The "Art of Perfect Dark" and "Development Photos" features were waiting to be seen in turn, showcasing a plethora concept art and a photo montage of
Rare
's Twycross headquarters respectively. Fans of
Perfect Dark Zero
were given a glimpse at early scenes and characters they would become familiar with, while avid
Rare
aficionados could pretend they were inside the fabled studio by pressing their faces up to the screen. Not that we did that... much...
---
#3. PLATINUM PRIZES EARN BONUS BOOK CHAPTERS - GRABBED BY THE GHOULIES (XBOX)
---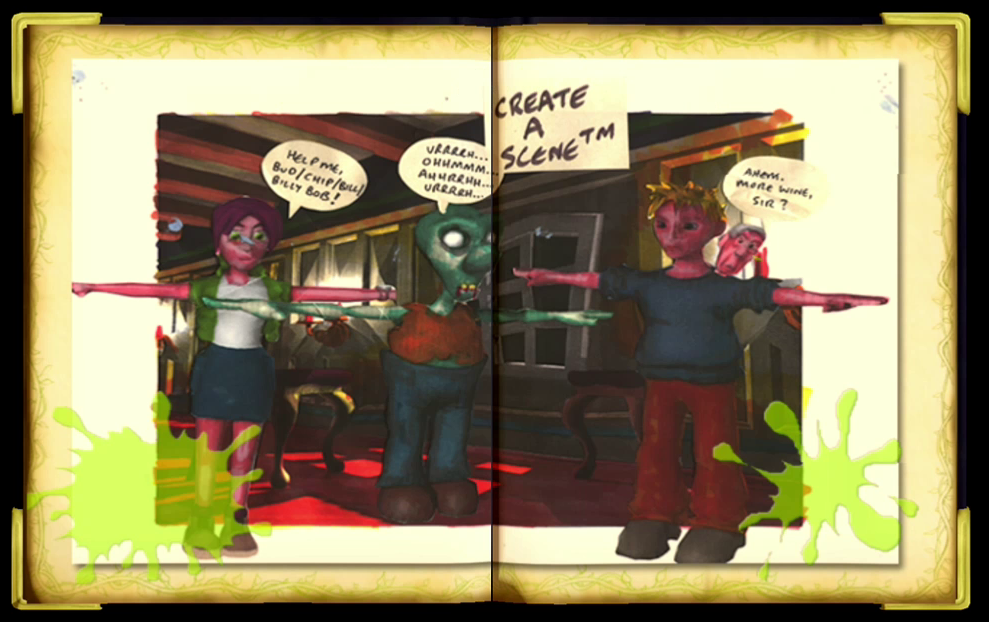 While the campaign in
Grabbed by the Ghoulies
was rather easy to finish, hardened completionists that collected all 100 Bonus Books were treated to twenty extra challenges that would test their mettle. Completing Bonus Challenges to the nth degree would earn players the coveted Platinum medal along with a page of Concept Art from
Ghoulies
storied development. From Ghoulies "missing in action" to absent areas in Ghoulhaven Hall, the Gallery allowed players to raise the dead after razing the Ghoulies. Those made of stronger stuff could even find Challenge 21 after polishing off twenty gold medals, which tasked gamers with completing the adventure over as Cooper's girlfriend, Amber, with limited health. After much cursing, an early promotional video shown at E3 was enough reward for anyone. Mow my meadow!
---
#2. GETTING SWEET ON CANDIED CAMERA - VIVA PIÑATA: TROUBLE IN PARADISE (XBOX 360)
---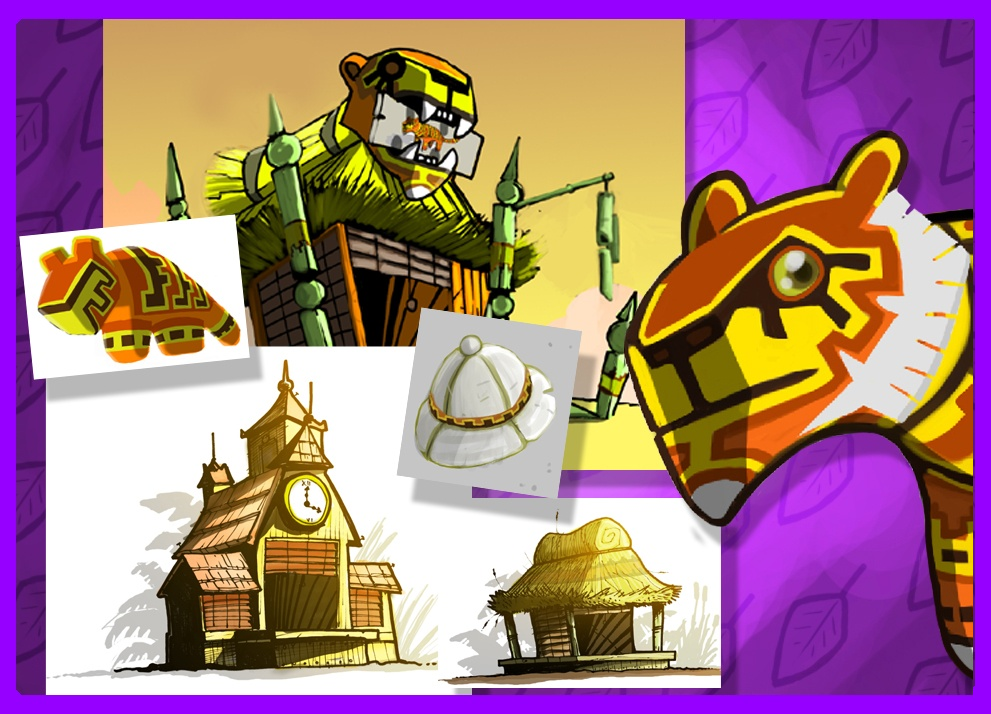 Gardeners who found themselves especially dedicated to the pastoral plots of
Viva Piñata: Trouble in Paradise
could capture residents in more ways than one, with an option to photograph choice species to share with friends or create an exhaustive photo album. Every time a resident was successfully snapped up, players would earn a page of concept art specific to their chosen Piñata, detailing an in-depth development from paper to papier-mâché. Turning the lens onto your Garden Helpers or especially scenic views would relinquish art of their own, with 109 unique pages to collect. Manage that mammoth task and you would find yourself rewarded with twenty extra pages filled with cut content to bring the total to a staggering 139! If it's a knack for photography you're after, try to capture Professor Pesters good side!
---
#1. BEHIND-THE-SCENES OF THE ELFIN EMPIRE - KAMEO: ELEMENTS OF POWER (XBOX 360)
---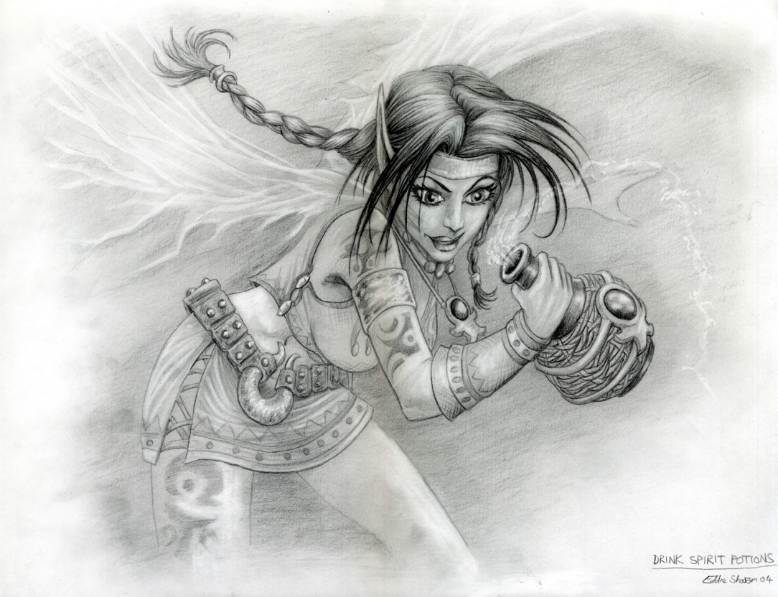 Spanning across three console generations and emerging from its chrysalis after much time being reinvented,
Kameo: Elements of Power
likely transformed more than the eponymous heroine herself. Luckily, this evolution can be traced if you're especially adept at dominating
Thorn
's troll armies and racking up an impressive score as a result.
Kameo: Elements of Power
is positively bursting with unlockable extras and is especially generous when rewarding players. Concept Art detailing locations, enemies and unused transformations is expected, but the inclusion of early trailers, storyboards and bonus animations are downright impressive. Finish off with an assortment of tunes that wouldn't be heard otherwise and you've cemented
Kameo
's legacy as a title filled to the brim with fascinating secrets waiting to be found.
Categories: Top 5 Lists