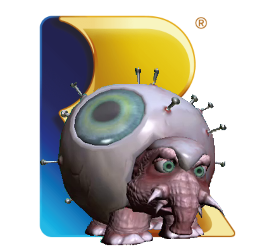 Top 5 Rare Halloween-themed Multiplayer Scenarios (You Can Play In Costume!)
Right, it's Halloween - a night of festive frights, elaborate costumes and if your gamerscore is anything to go by, anti-social behavior well into the witching hour. We're not about to suggest anything irrational like spending time outside tonight, but what we will recommend is a spooky spin on some classic
Rare
multiplayer games that you can join in with your friends rather than scoffing chocolates alone. As an added bonus, every single entry to this list has its playable characters dressing up in Halloween-flavored costumes to see you through the night in both local play and online as well! Zombies, Skeletons, Mummies, Mad Scientists and more - it's like a
Grabbed by the Ghoulies
reunion!
These are the
Top 5 Rare Halloween-themed Multiplayer Scenarios (You Can Play In Costume!)
---
#5. ZOMBIE DRONES ATTACK IN TAWFRET KING OF THE HILL - JET FORCE GEMINI (RARE REPLAY/N64)
---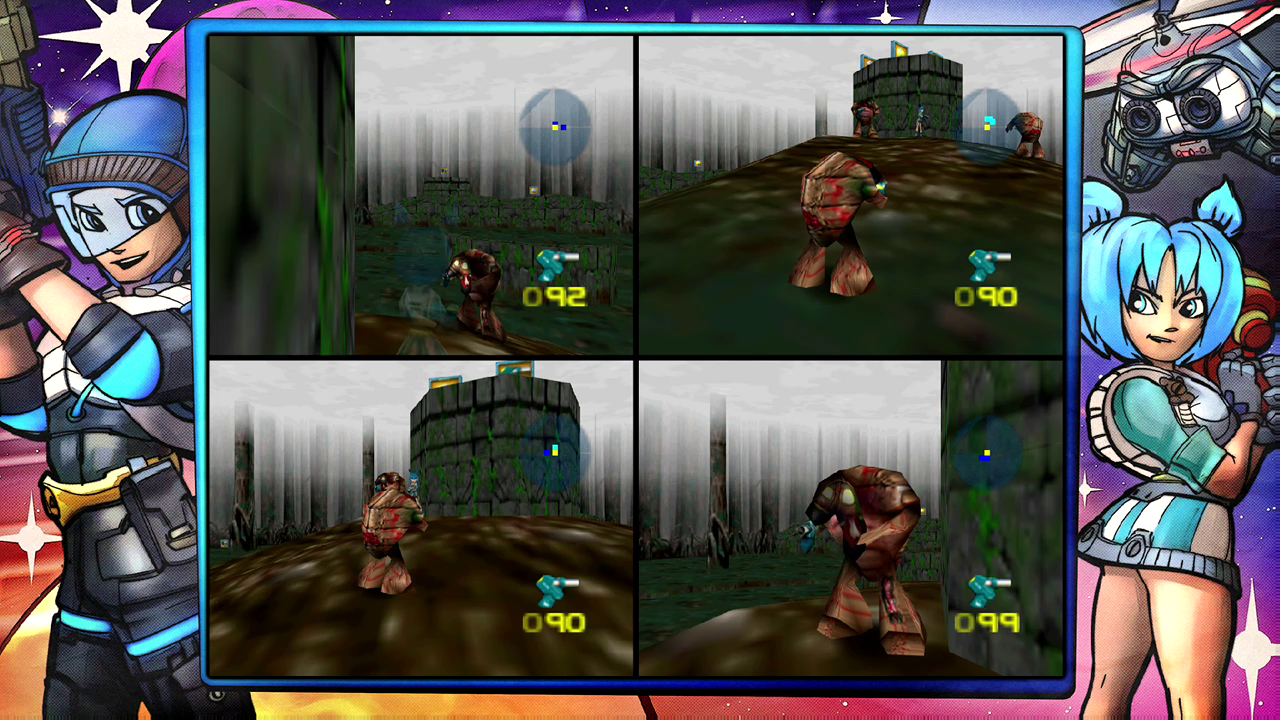 Once you've managed to defeat Mizar during the first confrontation in
Jet Force Gemini
you'll be able to unlock some of the previously unreachable totems scatted about the planets. A totem on Cerulean and Tawfret will activate the King of the Hill mode as well as the ability to play as a Zombie Stag Drone. Much like the spooky level it's based on, Tawfret's multiplayer map is set in ruins surrounded by a dense, foggy forest. Set up a 4 player King of the Hill match with three of your friends as Zombie Stag Drones and one left over as the final survivor - the survivor will have to guard the supplies in the center of the map while the Zombies attempt to breach the fort! What follows is a session filled with shrieks, scares and festive fun!
---
#4. HAVE YOUR RIVALS SHAKING WITH THE MONSTERS OUTFIT PACK - KINECT SPORTS RIVALS (XBOX ONE)
---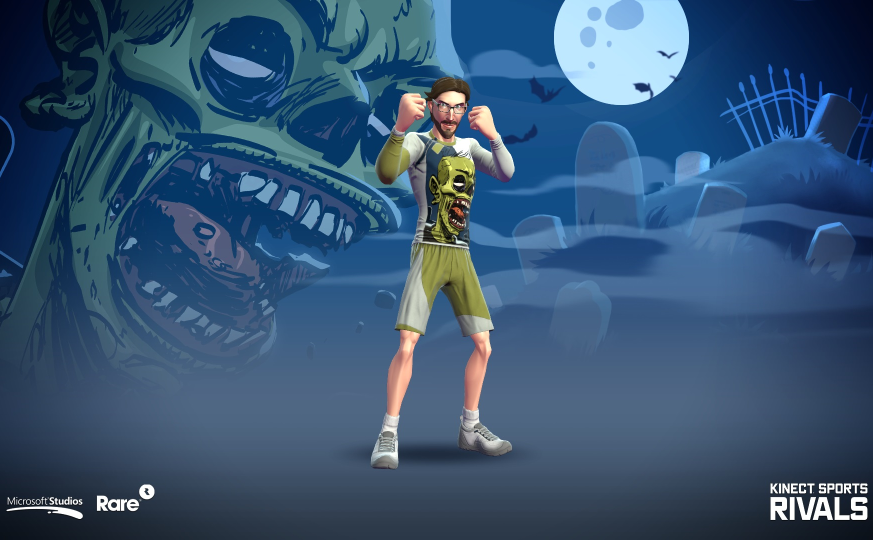 Whether you belong to Eagle Legion, Viper Network or Wolf Clan, you'll need to put your alliances aside for some Halloween spirit!
Rare
's Monster Outfit Bundle and Fancy Dress Pack swaps your typical athletic wear for a locker filled with
Zombies
,
Skeletons
,
Tentacled Frights
and even comical
Chickens
. Once you've kitted out your Champion and have taken some shots in the gallery, meet with your rival on the Soccer Pitch and you'll find that the ball can also receive a festive makeover. Selecting the 'Spectator' design will resemble kicking around an eyeball, the 'Croaker' will turn the ball into a giant round frog, and setting your sights on the 'Lunar' option will have it resembling an eerie full moon!
---
#3. ULTRATECH'S FIGHTERS GET A KILLER HALLOWEEN MAKEOVER - KILLER INSTINCT (XBOX ONE)
---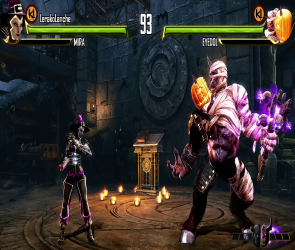 While Killer Instinct's roster already including a werewolf, a skeleton and a vampire you might assume that
Rare
's classic fighting franchise was already as feeling festive, but if you've grabbed the Definitive Edition on Xbox One you'll be in for a treat. Select fighters have been given their own Halloween costumes found within the Retro customization options. Eyedol's body has been wrapped in mummy bandages and his second head has been decorated with a Jack-O-Lantern. The vampire Mira is looking quite the wicked witch dressed as a sorceress and even the mummified Kan-Ra looks like a Mad Scientist! Fight your friends in the
Alchemical Lab
or the
Forbidden Archive
for the complete Halloween package!
---
#2. GRAVEDIGGING HAS NEVER BEEN SO MUCH FUN - VIVA PIÑATA: TROUBLE IN PARADISE (XBOX 360)
---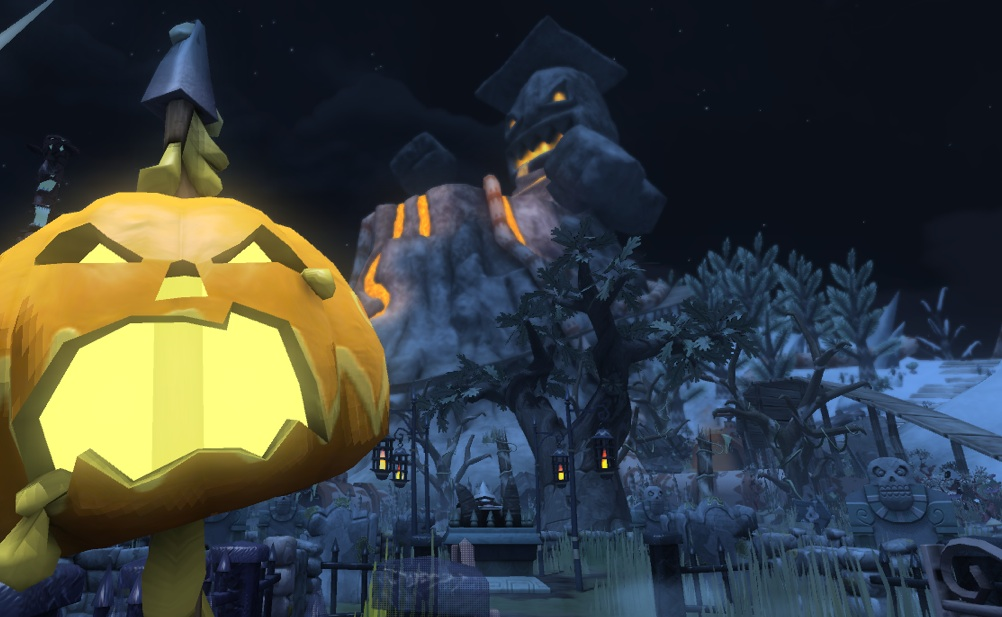 If you're more into decorating a haunted house than walking through one, perhaps you'd prefer to team up with a friend and build a shared Halloween themed garden in
Viva Piñata: Trouble in Paradise
. Provided you've managed to complete Langston's challenges, a bevvy of spooky-yet-stylish accessories will be yours to wield in terror, including the Restless Dead coffin that howls when activated and the Spectral Locomotive sure to send visitors fleeing in fright. You're free to tinker some Pumpkins into Jack-O-Lanterns as well, just don't forget to dress up your residents in costumes courtesy of Miss Petula's Paper Pets. With two shovels digging up some scares this Halloween, you're in for hours of festive fun!
---
#1. DUEL TRANSFORMATIONS MAKE HALLOWEEN MAGIC - KAMEO: ELEMENTS OF POWER (RARE REPLAY)
---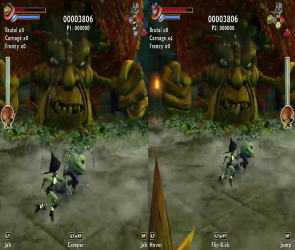 If you're in the mood for a collaborating with your friends rather than facing off against them, the Co-Op Quest found within
Kameo: Elements of Power
is ideal. Choice areas to revisit during this mode are the Forest Temple decorated with pumpkins and Jack-O-Lanterns, as well as Thorn's Castle and Thorn's Pass which brings lava to a Gothic setting appropriate for the holiday. As an added costume bonus,
Rare Replay
comes packaged with the Fright Warriors Add-on, giving each Elemental Warrior a terrifying re-design. Team up with a friend and take on Thorn's forces as
Pummelweed
,
Ash
,
40 Below
,
Flex
,
Chilla
,
Deep Blue
,
Rubble
,
Thermite
,
Major Ruin
and
Snare
in their holiday best, along with
Kameo
in a witchy ensemble.
Categories: Member Discussion, Top 5 Lists