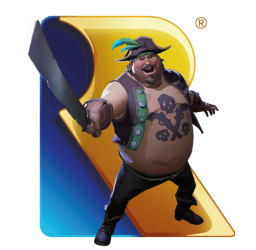 Top 5 Funniest Moments in the Sea of Thieves Developer Videos
Avast ye salty dogs, it be International Talk Like a Pirate Day, an' fer this occasion we be settin' our sights on Sea of Thieves! There be five sightin's o' Developer Gameplay from thar landlubbers at Twycross an' each one be tackin' about our hangin' jib smartly! Here they be charted below me hearties, laughter an' addled antics be waitin' on thar horizon. Ta honor "Talk Like A Pirate Day" proper, we be castin' off our modern vernacular fer a chance ta run ye through thar most jaunty o' the holiday.
All hands hoay! These be the Top 5 Funniest Moments in the Sea of Thieves Developer Videos.
---
#5. SCALLYWAG RUNS A RIG IN "PIRATE OLYMPICS" - SEA OF THIEVES (XBOX ONE)
---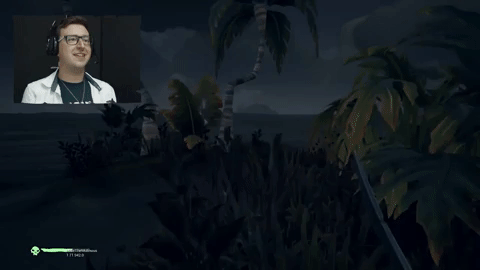 The shores o' Shipwreck Bay be host ta a clatterin' o' cutlasses followin' a spirited race in Pirate Olympics. Thar be a black spot fer the Rare crew, as Stephanie Timmins did walk the plank durin' the ensuin' battle, though it were nothin' compared ta the rival crew who lost more than a few buccaneers. Realizin' he were severely outnumbered by three ta one, the remainin' pirate decided ta broach on his heel like a bilge rat! Not one fer hornswagglin', Mike Chapman an' his crew showed no quarter ta the lily-livered landlubber, chasin' after his crimpin' dungbie with gales o' laughter echoin' out ta sea. It were only after he tried ta swim away thar Andrew Preston was finally able ta blow the man down.
---
#4. DEAD MEN TELL NO TALES IN "FOUR FEATHERS" - SEA OF THIEVES (XBOX ONE)
---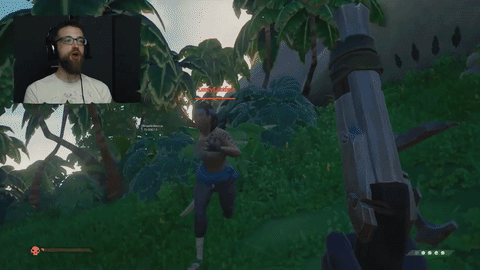 Marooned on Plunder Valley an' awaitin' his crew in Four Feathers, Topher Winward were keepin' a weather eye open fer the final riddle thar would lead him ta buried booty. He were soon joined by the rest o' the crew as they search fer the fabled 'four feathers', though thar quest be a crimpin' one as Plunder Valley be overrun with skeleton freebooters. After spendin' day an' night scourin' the cove like a ship in doldrums, an' losin' Jessica Baker ta the curse o' the island, James Thomas finds the 'four feathers' thar had alluded them fer so long! The celebration be cut short however, when another pirate sends James ta Davy Jones Locker, provokin' the filibuster into a fit o' flustered emotion an' jib hangin'!
---
#3. RUN A SHOT ACROSS THE BOW IN "WE LOOK LIKE A BUNCH OF TOURISTS" - SEA OF THIEVES (XBOX ONE)
---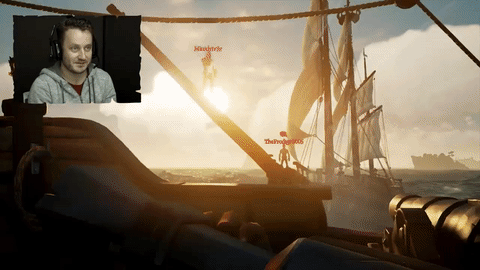 With a scuttled ship takin' on water, an' a rival ship on the horizon, Joe Neate an' his crew were gettin' a sinkin' feelin' in We Look Like a Bunch of Tourists. Ever the crew o' buccaneers however, they primed thar cannons an' prepared ta do battle with thar Man-O-War. Pepperin' the rival ship with cannon fire, things were about ta come ta a head as it came about an' nearly speared Joe's ship! Usin' the bow as a gangplank, two opportunistic rapscallions attempted ta board, leapin' off o' the bow from above! Thar leap o' faith be a little too zealous, however, an' the pair launched themselves over the ship entirely, landin' into the sea on the other side - the reaction from the crew speaks fer itself.
---
#2. BATTENING DOWN THE HATCHES IN "THIS IS UNACCEPTABLE" - SEA OF THIEVES (XBOX ONE)
---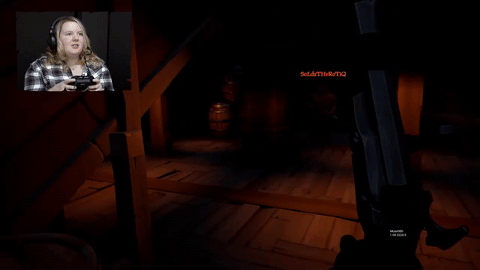 Seekin' an outpost ta handle thar loot in This is Unacceptable, Joe Neate, Mike Chapman, Emma Bridle an' Christina Parker manage ta spot a ship thar had crossed them earlier. Seekin' ta set the score straight, they give no quarter an' sail straight fer a floggin'. When the ship starts ta take heavy cannonfire, Emma heads ta the bilge ta patch 'er up - missin' the rival crew thar had just boarded! After makin' her repairs, Emma manages ta hear the tell-tale footsteps above the bilge an' shifts into survival-horror mode, steadyin' herself as she prepares ta fight with her flintlock. As the lass takes aim she finds herself on the receivin' end o' blunderbuss fire, screamin' out in terror as Joe cracks up outside.
---
#1. PEACE OFFERING SHARK BAIT IN "WE COME BEARING GIFTS" - SEA OF THIEVES (XBOX ONE)
---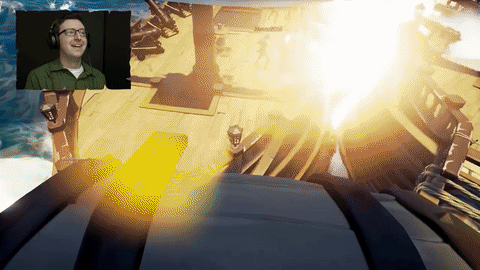 After managin' ta dig up a chest on Boulder Cay, the Rare crew sail off an' manage ta spot a ship on the horizon - hardly ones fer seekin' the ropes end, the crew decides ta be diplomatic in We Come Bearing Gifts. While they attempt ta strike their sails, the rival ship seems ta have a black spot fer Rare an' fires enough cannonballs ta fill a hogshead - in a bid ta strike colors, Mike Chapman prepares ta offer thar Boulder Cay chest ta quell the floggin'. Steppin' ta the bow o' the ship as it takes on bilge water an' cannonfire alike, Mike waits until the two ships be collidin' ta jump aboard! The plan goes ta pot when thar rivals ship be bumped away an' Mike's jump be sendin' him down ta feed the fish below!

Categories: Member Discussion, Top 5 Lists