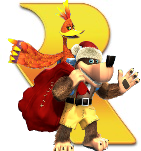 Top 5 Festive Rare Treats that Caught us by Surprise
With only a few days left until the holidays, we're counting down the minutes until we get the chance to dash into the living room, sit down in front of the tree and start playing
Kinect Sports Rivals
! Were you expecting something else? The latest
gift
from
Rare
is one in a long line of punctual presents that we've covered in our
Top 5
features before, and to celebrate this upcoming event we've decided to look back (and forward) to
Rare
's festive offerings that came just in time to really knock our stockings off. These are the
Top 5 Festive Rare Treats that Caught us by Surprise
.
---
#5. BECOME A BONA FIDE HOLIDAY HERO - KINECT SPORTS RIVALS PRESEASON (XBOX ONE)
---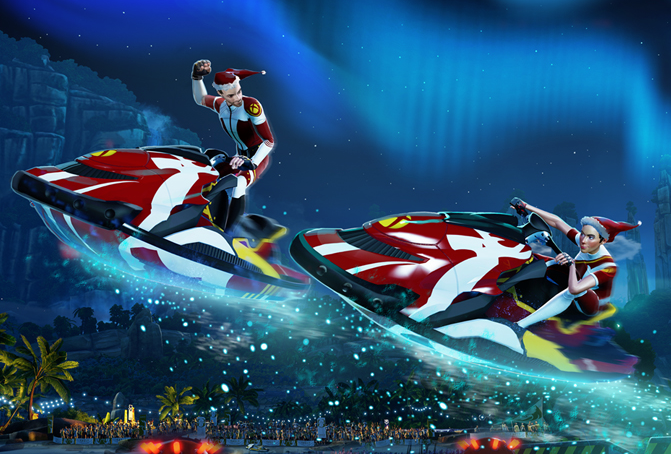 Prior to the release of
Kinect Sports Rivals
in its full-fledged island stomping glory, anxious athletes could get their hands on an early-bird special of sorts with the
Kinect Sports Rivals Preseason
to sate their Wake Racing cravings. As an added bonus, each month saw players earning titles and unlocking exclusive equipment that could be showcased in the final game, with December bringing the "Holiday Hero" campaign to celebrate the holidays all month long. Setting some records and impressing the crowd during the "Holiday Hero" event would reward players with a sleek Santa Wetsuit and a Wake Racer emblazoned with reindeer decals! Coupled with a Preseason menu that kept snow falling eternally, the "Holiday Hero" campaign bowled us over with enough festive cheer to keep things very merry all season long.
---
#4. DO YOU HEAR WHAT I HEAR? - BANJO-KAZOOIE: NUTS & BOLTS (XBOX 360)
---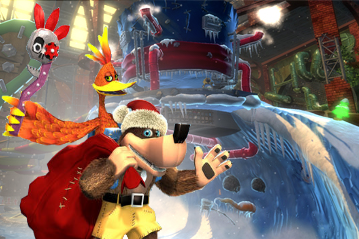 After greeting the holidays with a
card
all its own,
Banjo-Kazooie: Nuts & Bolts
was up to its ears in festive fervor before the game even hit shelves. If aspiring mechanics were feeling especially altruistic, they could lend a hand to the Jinjos scattered throughout the game worlds and earn their tokens as a sign of gratitude. When the tokens were used in Jinjo Bingo, players could clear a column and earn the "Stereo" vehicle part, an incredibly rare novelty that could be afixed to any vehicle of their choosing. When activated and set to the right station, things had the tendency to get seriously nostalgic with a retro rendition of
Freezeezy Peak
, the Christmas themed world from the original
Banjo-Kazooie
title. Tuning into this track while visiting its respective exhibit in
BanjoLand
had us welling up with memories of Christmas past.
---
#3. 'TIS THE SEASON TO RISE TO THE CHALLENGE - KINECT SPORTS RIVALS (XBOX ONE)
---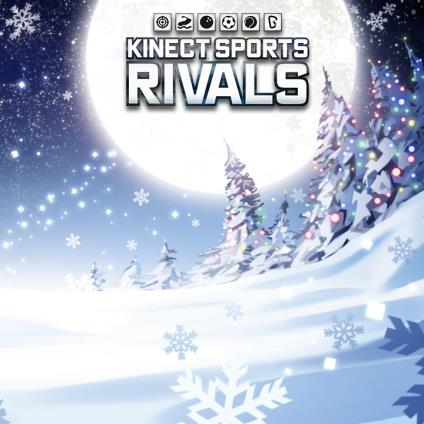 Leaving the
Preseason
and 'Holiday Hero' gifts of last year behind for a moment, the core message of the holidays is gathering together, and with
Kinect Sports Rivals
this rings true throughout the season. Keeping up to date with the latest news from the Island, the month of December has been abuzz with a collection of festive challenges to increase your fanbase and accelerate your ranking amongst the best of
Kinect Sports Rivals
. Earn 3000 experience points in Tennis for the "Snowflake" accolade in exchange for 50,000 fans, or take to the lanes with Bowling for the "Santa's Sack" challenge valued at 100,000 fans! Take aim in Target Shooting for "Mistletoe Madness", or skim the surf in Wake Racing for "Snow Day", both valued at 50,000 fans each! There's still time to earn some fans yet, so get cracking this holiday!
---
#2. DECK THE HALLS WITH BOUTS FOR GLORY! - KILLER INSTINCT (XBOX ONE)
---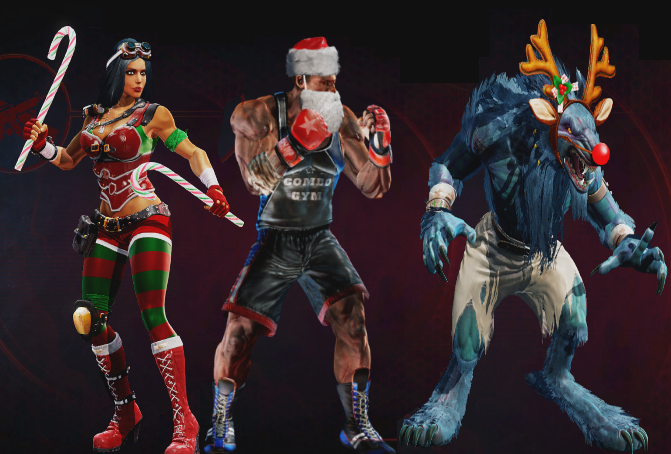 Unless you come from quite a dysfunctional family, you shouldn't associate
Killer Instinct
with the holidays - and if you do, watch out for Grandma's left hook, she's been practicing. For the rest of us, the newly-released "Holiday Cheer" update springs a little bit of Christmas magic that has alluded the
Killer Instinct
series to this point. The classic fighters have donned their slay apparel with
Orchid
wielding dual Candy Canes in equally stripped Elfin-wear,
T.J Combo
portraying a version of St. Nicolas that has been laying off the cookies and milk in favor of crunches and uppercuts, while
Sabrewulf
fills in for Rudolph the rabid Reindeer. The "Holiday Cheer" update comes free for owners of the Season One Ultra Edition for
Orchid
and
Sabrewulf
, and Season Two owners for
T.J. Combo
- it's a gift that keeps on giving!
---
#1. KISSING THIS MISTLETOAD WILL GIVE YOU WARTS - SUPER BATTLETOADS (ARCADE)
---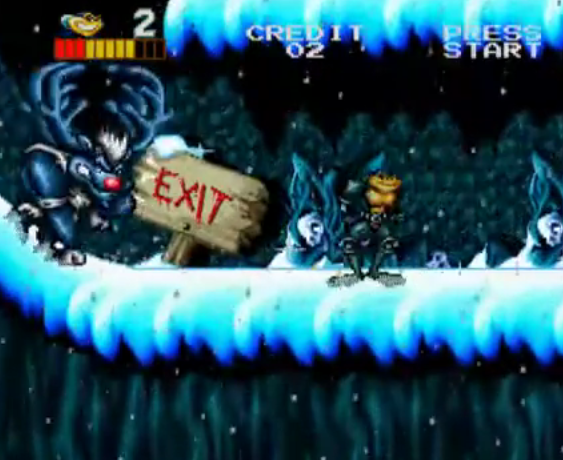 Found exclusively in
Super Battletoads
, the second stage of the Arcade action introduces a veritable Winter Wonderland that encourages some serious Seasons Beatings. Upon stepping out of the Ice Grotto, players will hear sleigh bells jingling before giving way to a shredding electric guitar. Keep your wits about as you take on the abominable
Mr. Frosty
, a masquerading Snowman who has a penchant for slinging snowballs, as well as ice-skating
Scammies
dressed up as slightly rattier versions of Santa's Elves. Make your way through the heavy snowfall and considerably heavier dropping icicles and you'll meet up with
Rabid Roodolph
, a reindeer built like a brickhouse with two sets of antlers! If you can find
Super Battletoads
in the wild, play this level during the holidays, or better yet just ask Santa for the whole cabinet!
Categories: News, Rare, Top 5 Lists