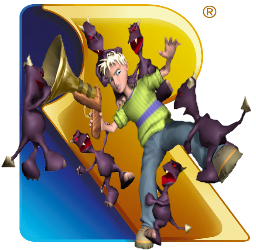 Top 5 Best Ways To Celebrate Halloween in Rare Replay
It's 'Spooky' theme week in Twycross, and in celebration of an advancing
Halloween
holiday, we've decided to detail the best ways to spend the 31st with all things terrifying in a ghoulish atmosphere scented with pumpkin spice - just like Starbucks! Our Top 5 list machine has scoured through
Rare Replay
for the best instances of Halloween magic found in
Rare
's mammoth collection and has succeeded in finding a quintuplet offering of terrifying chills from your favorite games of yesteryear! Haunted mansions, jeering jack-o-lanterns and classic horror icons, they're all here waiting to be replayed! These are the Top 5 Best Ways to Celebrate Halloween in Rare Replay!
---
#5. KAMEO'S PUMPKIN PANIC & THE FORGOTTEN FOREST GLADE - RARE REPLAY (XBOX ONE)
---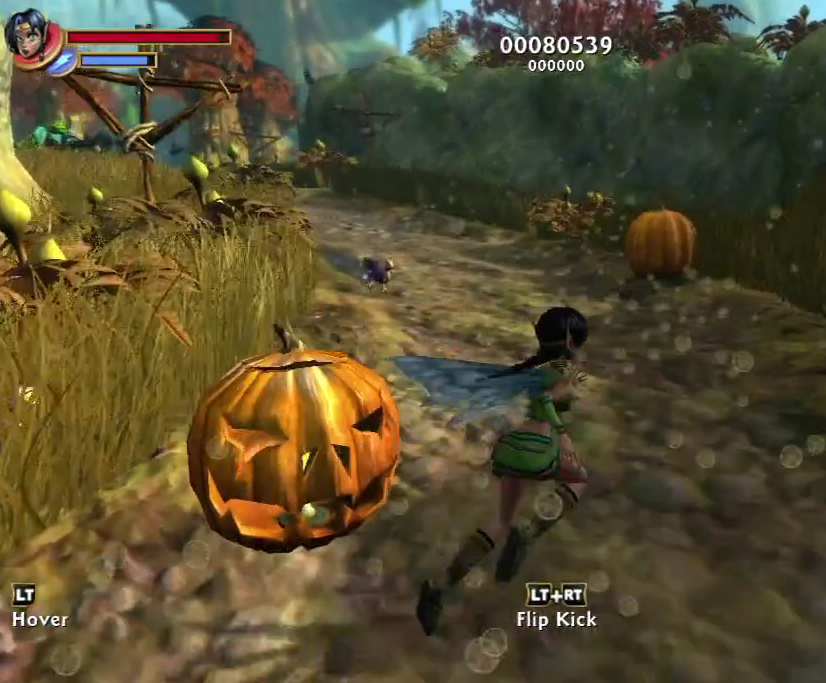 If you're on the pursuit of Rubble in
Kameo: Elements of Power
, you'll do well to make your way through the Badlands and into the Forgotten Forest Glade. Once inside, you'll discover the area is ripe with festive pumpkins to match the autumn scenery - if you can keep from battering certain squashes, you'll notice that some pumpkins have been carved into ghoulish looking Jack-O-Lanterns! If you'd like a chance to carve your own pumpkin, specifically with your fists, the Badlands play host to a charming game called "Pumpkin Panic", wherein
Kameo
will be tasked with obliterating 75 arena-side pumpkins in a single minute. Dress the part with a spooky costume intended for
Kameo
and her transformations from the "Fright Pack" and you'll be in the halloween spirit for sure!
---
#4. GETTING LOST WITH AN A.C.G. MONSTER MASH IN ATIC ATAC - RARE REPLAY(XBOX)
---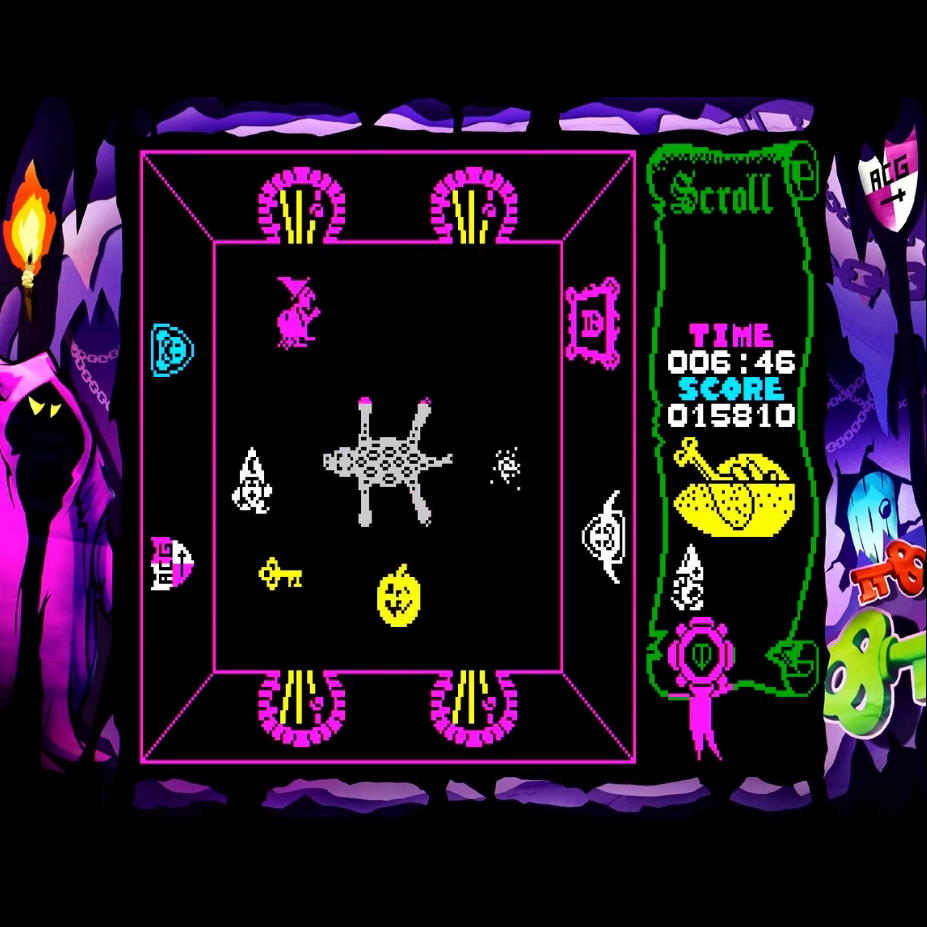 The bygone era of the ZX Spectrum and the classic
Ultimate: Play the Game
titles may have been granted a second lease on life, but after rousing them from a long slumber, the undead creatures in the brilliant isometric survival-horror precursor,
Atic Atac
, are free to roam the halls once more! Ghosts, witches, bats, spiders and even sentient Jack-O-Lanterns will hound you through the labyrinthine Castle A.C.G. and you might even even rub elbows with some of the most iconic characters in the history of horror, including Dracula, Frankenstein's Monster and the Mummy. Time may be on your side with
Rare Replay
's rewind feature, though if you need a frightful challenge this Halloween,
Atic Atac
's Snapshots will birth new-found fear in this memorable gem.
---
#3. THINGS ARE GETTING SERIOUSLY SPOOKY THIS BAD FUR DAY - RARE REPLAY (XBOX)
---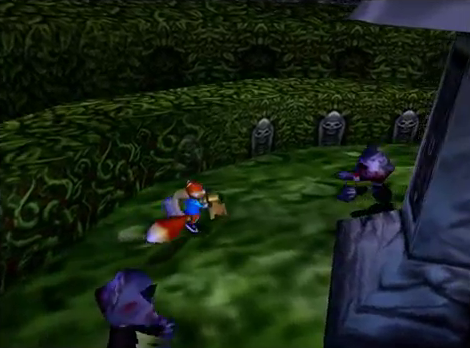 Alluding to Bram Stoker's Dracula with an on-point parody, the "Spooky" chapter found within
Conker's Bad Fur Day
pays homage to dozens of classic horror tropes in a package that is both a joy to watch and a thrill to play. Determined to get a 'stake' at a potential inheritence,
Conker
will need to clear a foggy cemetery of its zombified patrons and then demonstrate a little bloodlust against unwanted villagers as a vampire bat. Taking a page from aformentioned
Atic Atac
, the Red Squirrel's quest to survive the sprawling castle also requires searching for three far-flung keys to unlock the barred door - though it's made somewhat difficult as the wandering undead may get a bit 'bitey'. Save this one for a play at midnight and you'll see 'Spooky' live up to its namesake.
---
#2. THE WITCHING HOUR ARRIVES IN MAD MONSTER MANSION - RARE REPLAY (XBOX ONE)
---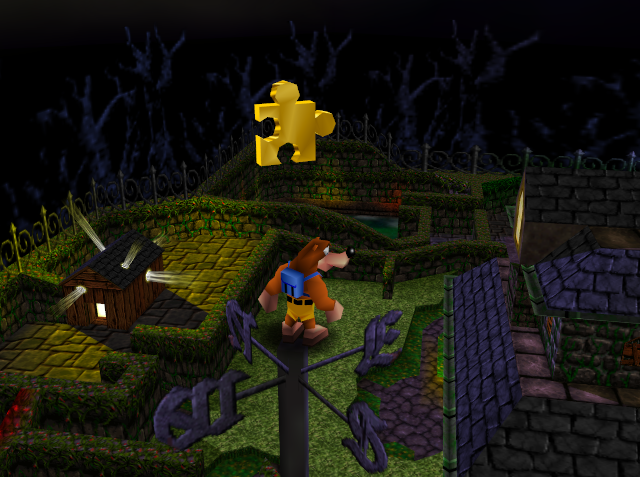 Mad Monster Mansion
might seem rather tame when compared to more contemporary horror titles, but where it lacks in jump scares it makes up for it ten-fold with endearing presentation and a refined polish that keeps it fresh every Halloween. As you explore the grounds and track down all 10 Jigsaw pieces, you'll find that each challenge offered is suitably saturated in the spirit of Allhallows Eve. After using a Ouija board to spell out
Banjo-Kazooie
and learn to play the Church organ courtesy of its deceased composer's hand, you'll wrap everything up with the Jack-O-Lantern transformation, primarily used to squeeze through hidden nooks, and in one instance, flush down Loggo the toilet in a moment that will be etched forever in
Banjo
infamy. It definitely deserves its time honored praise every October!
---
#1. GET YOUR GHOULIES GRABBED FIRMLY THIS HALLOWEEN - RARE REPLAY (XBOX ONE)
---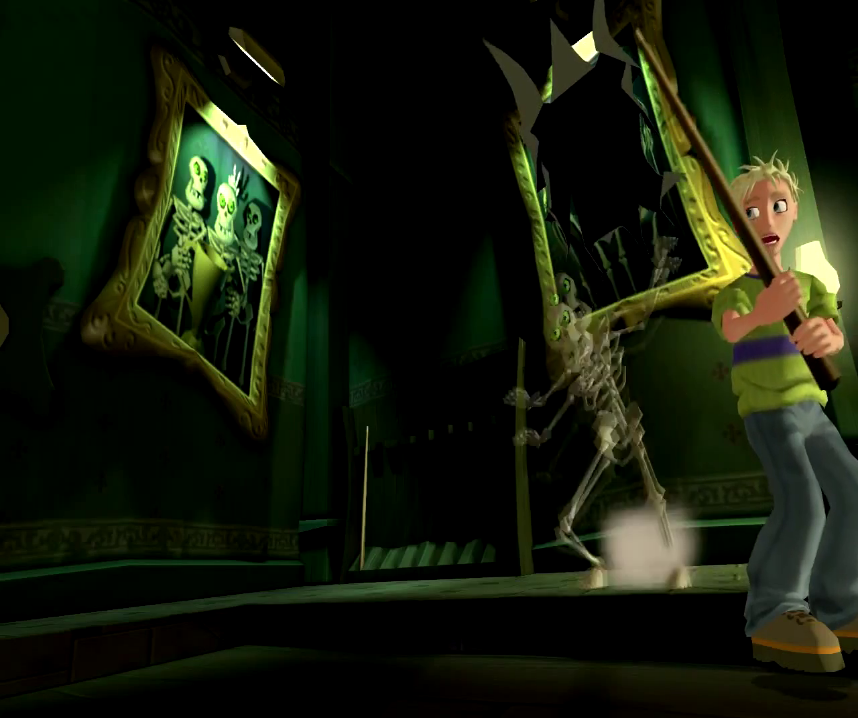 In what should be expected as a quintessential playthrough,
Grabbed by the Ghoulies
has stood the test of time in more ways than one, as its inclusion in
Rare Replay
showcase just how well the title has managed to stand up visually. Therefore, you have no excuse to avoid taking this underated masterpiece for a tour, sending elbows into Zombie Pirates and kneecaps into Vampire Chickens. If you've managed to master all 100 rooms in Ghoulhaven Hall during your adventure, the Bonus Book challenges act as precursors to the Snapshots with 20 fiendishly difficult (but fun) objectives to keep the chills coming well into November and if you're looking for a source of non-stop screaming, look no further than the terrifying premise of Challenge 21! Trick on some
Ghoulies
this Halloween - it's an absolute treat!
Categories: News, Rare, Top 5 Lists