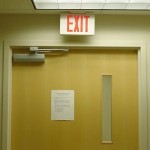 Employment changes at Rare
There's been a few changes up in Twycross recently. Let's get up to date with who's left for pastures new ...
First up is Scott Henson. Mr. Henson joined Rare back in 2010 to become the new Studio Manager. When Henson joined Rare he took over from Mark Betteridge, who was taking the good ship Rare forward after the Stamper brothers departed back in 2009. Henson has now moved on to Lionhead in Guildford, filling the position previously held by Peter Molyneux. No news regarding Mark Betteridge and what he's up to these days sadly.
Now that Scott Henson has left, his old job has been taken by Craig Duncan, who has been promoted up to the top job at Rare. Craig has been with Rare since 2011 and before that he worked at Sumo Digital and Codemasters. Rumours persist that Rare's next release is a racing game. I'd argue that Craig's promotion only fuels those particular flames, considering the vast experience he's got in the genre. Let's just hope his appointment has helped shift Rare away from the Kinect-only stance they've adopted for the last few years.
Microsoft have also created a new studio called Lift London. Taking charge over there is Lee Schuneman, an ex-Rare developer who has worked on the Kinect Sports series and the Xbox Avatars. The focus for him going forward is games developed for tablets, mobiles and TVs "powered by Microsoft".
Also departing is George Andreas. George had been at Rare for 16 years. In that time he worked on all the major titles being created in Twycross, including Banjo-Kazooie, Kameo, Viva Pinata and the Kinect Sports titles. George has left to take up the post of Creative Director at Sony Computer Entertainment Europe.
We wish all of these people the very best of luck in their new roles.