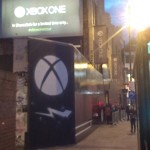 A quick go on Xbox One before launch
Thanks to the lovely folks over at
ShopTo
, Rare Gamer were invited to a Xbox One event that showed off some of the titles that'll be accompanying the launch of Microsoft's next console and it was a great opportunity to get my hands on Kinect Sports Rivals and Killer Instinct! What was fantastic to see was Kinect Sports Rivals dominating the room when I entered. What was not so great was finding out that I could only try out the Jet Ski race portion of the game, and that was just limited to one single race. I was hoping to have a go on a few more of the events. Disappointing then, but I jumped straight in to have a go anyway. It all looks lovely, of course, with environments that are incredibly detailed. The water effects are beautiful and it does feel really exciting to be ploughing through them.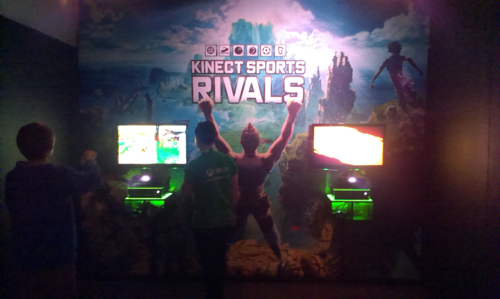 Controlling your jet ski is done by holding your arms in front of you and you steer by pulling either arm towards you, so pull your right arm back to go right and your left arm to go left. The track I was racing on was nice and wide so didn't have too many mishaps and crashes, although Rare have been kind enough to liberally scatter some mines throughout the course so you have to stay on your toes. You can raise both arms over your head as your jet ski goes over a ramp to give your jump a boost, and as you make your way round the course a boost meter fills up. Once it gets to the top, you can kick your left leg down as if you were starting a motorbike to give you a big boost in speed. It all feels very intuitive and your craft mimics your movements very well but it has to be said that we're going to be having very tired arms after some prolonged play. However, apart from that it was all very good fun and it's just a shame I didn't get to try any more of the events. Onto Killer Instinct and I have to say that this really does look the business. Sure, we've seen the gameplay videos online but it's not until you actually see it in first person that you realise just how good-looking it is. Characters fill the screen and have a real heavy, muscular heft to them. Movement is fluid and the attacks really did leave me open-mouthed. It was winner stays on at the event, and as such I only got a few goes *cough* but that just gave me the opportunity to marvel at the skill of some of the other players. One guy in particular was pulling off combos like a pro, regularly finishing on an Ultra. It's a real feast for the eyes.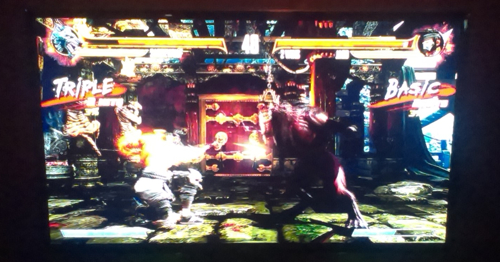 The music is excellent, doing a great job of updating what we know and love from the SNES original, but it's when you hear the fight announcer (a role reprised by Chris Sutherland) that you get the nostalgia chills though. Hearing his frequent call-outs for the various combos is just wonderful. I'm so glad to have him return as it just wouldn't have been the same without him. To this day I cannot hear "C-c-c-combo breaker!" without grinning ear to ear. Animations are nice and smooth and the character designs all look really smart and I think Double Helix have done a really good job of incorporating what we can all remember of the various combatants whilst bringing them right up to date with a modern look. All in all I came away very impressed with the game. When news of Killer Instinct's return first broke I feared the worst, but this chance to play it definitely made me change my tune. And with that my time with these games came to an end. I came away having really enjoyed them but my opinion of the Xbox One hasn't changed. The games all look great, but there's still nothing here to convince me to shell out the cash for one. Maybe in a year or so when the console is truly able to show us what the next gen is made of I might change my mind, but for the time being the future lies with the Wii U.