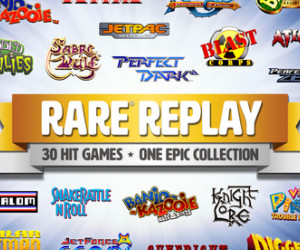 5 of the most under-rated games by Rare
Rare recently celebrated their 30-year anniversary by releasing Rare Replay, an Xbox One-exclusive compilation that spans decades. It combines some of their earliest classics such as Battletoads with their more recent triumphs such as Viva Piñata for a total of 30 games.
While the bundle highlights the more well-known Rare classics, there are hundreds of others that didn't make the cut. Unless you have an older gaming system, you might have a hard time finding these classics. It might be tempting to try and find a way to download it online, but more often than not these sites install malware on your computer. Even an online security suite or Virtual Private Network rated for gaming can't protect you from viruses you download, so you need to be extremely careful. Whenever possible, try to find the real thing.
Still, if you know someone who still has a classic game console on hand and can find these titles, they're well worth a play through.
5. Wizards and Warriors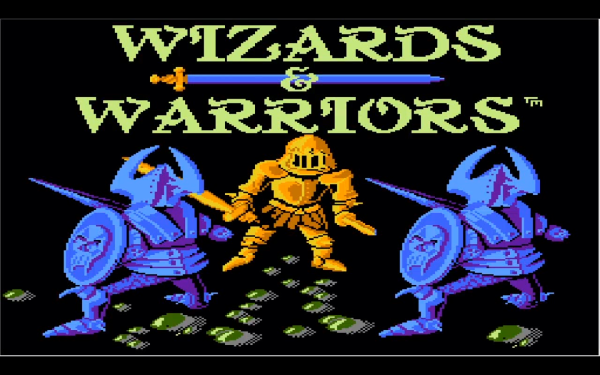 While technically a platformer, Wizards and Warriors differentiated itself from other titles by focusing more on exploration and puzzle solving. In particular, gamers needed to use different items from the legendary weapon Brightsword to defeat particular enemies. There's also a strong emphasis on exploration, as there are plenty of hidden rooms, treasures and items scattered about the map.
What set the game apart from others was its use of unlimited continues. Although some complained it took away from the challenge, it set the stage for save and checkpoints.
Although not all journalists at the time believed it to be a masterpiece, it did receive acclaim for its excellent graphics and sound.
4. Captain Skyhawk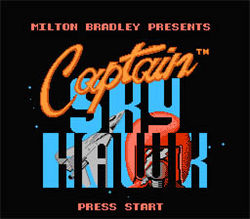 In Captain Skyhawk, you play as an advanced F-14VTS fighter pilot whose sole mission is to protect the Earth from an onslaught of alien invaders.
Unlike many games from that time, it offers an isometric view to provide a sense of depth. Besides speeding up and firing weapons, you can also lower or raise your altitude. You can even perform barrel rolls (three years before Star Fox). Unfortunately, the viewing range isn't great, and it's difficult to gauge your actual altitude and that of the landscape. More often than not you'll find yourself crashing into the hills.
Despite these issues, it's still a great flying game for its time. The nine missions all provide good difficulty progression and have varied aesthetics. Combat itself requires some degree of skill to manoeuvre and master. Thankfully, the controls are very tight and responsive, so you can quickly react to potential threats.
While not a perfect game, it's worth checking out if you enjoy shoot 'em ups.
3. Snake Rattle 'n' Roll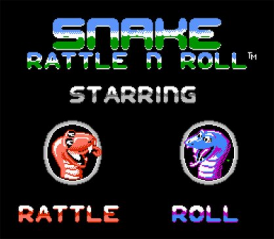 Snake Rattle 'n' Roll takes quite a bit of inspiration from Marble Madness, another hit Rare game. It uses the same high-speed scrolling, but with improved control for better responsiveness.
While technically developed by Rare, two employees completed the majority of the work; Tim Stamper and Mark Betteridge. Betteridge, to challenge himself, wanted to create a fun game that also had an incredibly small file size. Thus Snake Rattle 'n' Roll was born.
The game features two snakes – Rattle and Roll – as they make their way through 11 isometric levels. To beat the level, you must eat round creatures to gain weight so you can open the door to the next level. As players eat more creatures, they also increase in length. This makes it more difficult to manoeuvre around obstacles and enemies.
For the most part, the game received universal praise for its excellent controls, quirky gameplay and excellent animations. The only downside was the lack of variety in difficulty and environment.
2. Sabre Wulf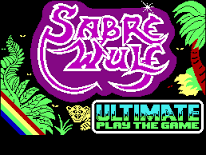 For Rare devotees, the Sabre Wulf game hearkens back to the company's Ultimate Play the Game roots. In fact, the titular character was one of the company's most well-known back in 1984. While Ultimate Play the Game closed in 1988, it eventually evolved into Rare.
Sabre Wulf, therefore, is a trip down memory lane for devoted fans. Not only does it feature the titular character from the previous game company, there are also many references to its roots such as the worlds (all named after various Ultimate titles) and characters like Cookie and Atic Atac.
Instead of a reactionary game, Sabre Wulf requires players to think first before taking action. Besides running, the main character has only one other ability – jump. That being said, you can enlist the help of various creatures to perform different abilities. This means you need to have the right creatures to have on hand and when to summon them to get through each level.
1. It's Mr. Pants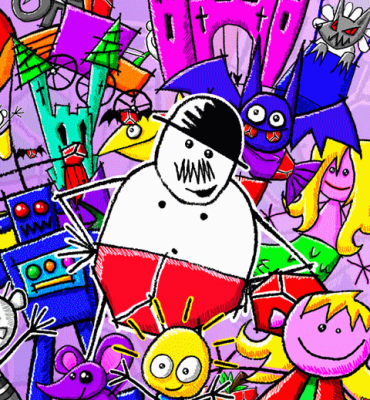 When most people think of mobile gaming, they immediately think of smartphones. However, mobile gaming has been around far longer than the first iPhone. In fact, Rare dipped their toes in this world back in 2005 with It's Mr. Pants. While originally a Game Boy Advance game, the team worked with In-Fusio to release the property on mobile phones.
A puzzle game that pays homage to Tetris, it's up to players to match pieces to form rectangles that are larger than 3×2 to make them disappear. You can rotate each piece 90-degrees variations and fit them into the appropriate slots. The twist is that you can't place the same colours on top of each other, adding an additional layer of difficulty to this shape matching puzzle.
Despite the derision over the name of the game, most reviewers found it to be highly addicting, clever and funny. Thanks to the silly voiceover and script, the titular Mr. Pants has gained a sort of cult following as well.
Did we miss any of your favourite Rare games? Have you enjoyed any of the games listed above? Let us know in the comments below!
Categories: Captain Skyhawk, It's Mr. Pants, Rare Replay, Sabre Wulf, Snake, Rattle N Roll, Top 5 Lists, Wizards & Warriors